Nighttime Noodles Deluxe CD Digipak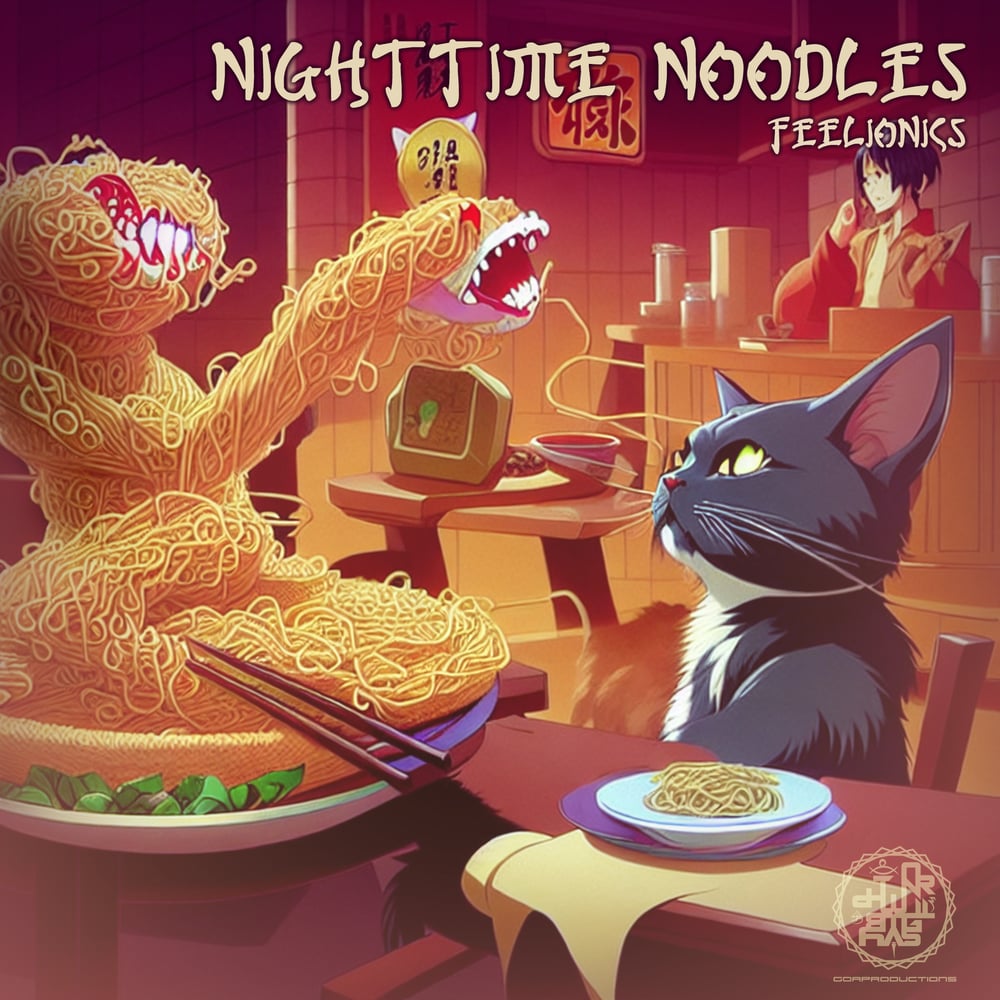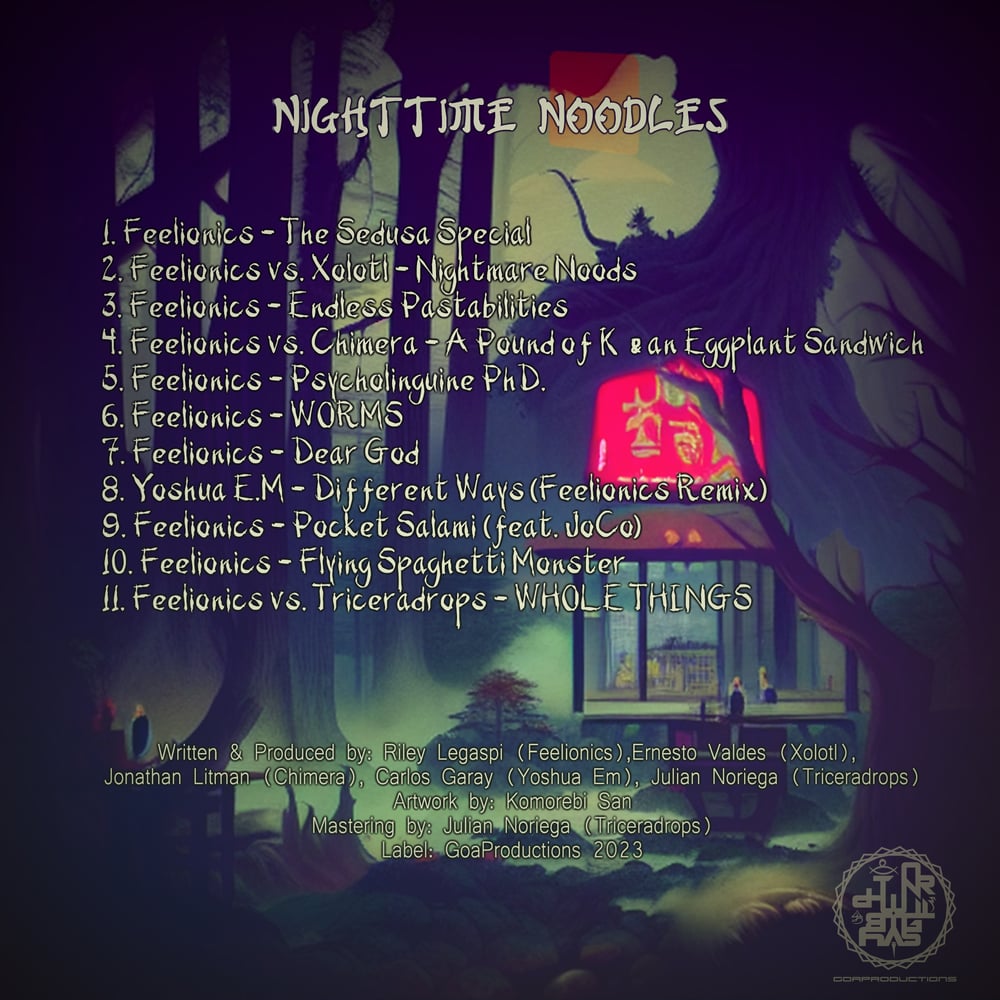 This is the physical CD of my debut album 'Nighttime Noodles' released onto GoaProductions.
It is well past midnight - again - and Feelionics is locked deep inside his psychedelic kitchen, slaving away over a hot, bubbling stove. Lost in the sights and sounds of his minds creation, a chaotic recipe emerges - tendrils of steam and smoke lick tastily at the air, rhythms are beaten and kneaded into a writhing, tangled mass, and in the pot, blood red, cooks the psychedelic sauce that has been brewing for nigh on a decade.
The time is finally here for Feelionics to bring his first full length album of cultivated chaos to the table, and it is the pleasure of the Goa Productions mothership to beam it out into the universe for you - Nighttime Noodles is the culmination of Riley's art: dark, twisted, destructive and devious. With each track it dives into different realms of the mind effortlessly, self-aware, coherent and lending itself to introspective interpretation.
Dive into the rabbit hole with us - if you are brave enough - and let this aural appetizer sweep you and everyone on the dance floor off your feet.
╔═══*.·:·.☽✧ ✦ ✧☾.·:·.*═══╗
1. Feelionics - The Sedusa Special (152bpm)
2. Feelionics vs. Xolotl - Nightmare Noods (154bpm)
3. Feelionics - Endless Pastabilities (155bpm)
4. Feelionics vs. Chimera - A Pound of K & An Eggplant Sandwich (155bpm)
5. Feelionics - Psycholinguine PhD. (156bpm)
6. Feelionics - WORMS (157bpm)
7. Feelionics - Dear God (158bpm)
8. Yoshua EM - Different Ways (Feelionics Remix) (160bpm)
9. Feelionics - Pocket Salami (162bpm)
10. Feelionics - Flying Spaghetti Monster (165bpm)
11. Feelionics vs. Triceradrops - WHOLE THINGS (Maggot Mix) (164bpm)
- BONUS TRACKS -
Feelionics - Lunatics (152bpm)
Feelionics - Call Me Senpai (160pm)
W&P: Riley Legaspi, Ernesto Valdes, Jonathan Litman, Carlos Dominguez Garay, Julian Noriega
Released: April 17, 2023
Label: GoaProductions
Catalog: GOA038
Mastering: Julian Noriega
Artwork: Komorebi San
Visual Art: KevinxArt